Bible Study Resources
The Woman's Journey of Discipleship series (three books) is written for women by women who know this journey firsthand. It has been said that every woman should have a "Paul" figure pouring into her and a "Timothy" figure to pour into. This series provides curriculum to make the most of mentoring opportunities. Available on Amazon, at ChristianBook.com and NavPress.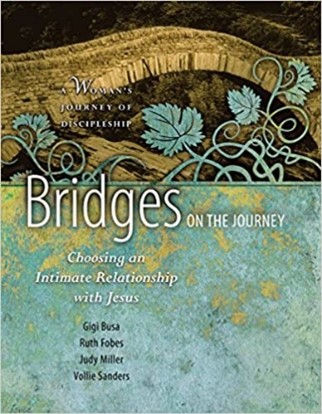 Bridges on the Journey introduces you to your life in Christ. You'll form habits and attitudes that can create intimacy with God and spiritual growth. Get started on the right path and establish a lifetime relationship with Jesus as you learn the practice of spiritual disciplines. This is the first book in A Woman's Journey of Discipleship series.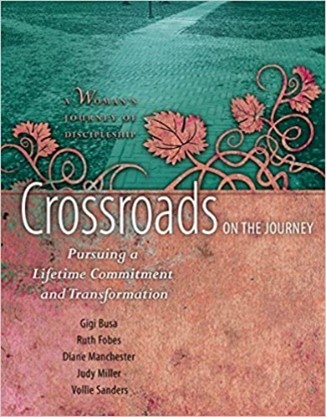 Crossroads on the Journey invites women to deepen their walk with Christ. As you walk with Jesus daily, you will have opportunity to take new steps of faith, which will equip you for everyday life decisions. This book will help you make decisions based on Scripture, develop lifelong convictions, and pass on God's love to others. Book 2 in the series.
Friends on the Journey, the third book in the series, invites you to leave a spiritual legacy for the next generation. You'll learn how to minister life-to-life by relying on God's power and promises through prayer. It will equip you with the tools to effectively invest your life in others who will in turn invest their lives in future generations.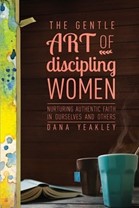 Discipleship is a responsibility of every believer, yet many of us avoid doing it because we don't know where to start. The Gentle Art of Discipling Women provides a framework for discipleship from the mentoring voice of a seasoned discipler. Dana Yeakley walks with you through the foundational principles of who you are in Christ and how you are uniquely equipped to pass along what He has taught you.
Available on Amazon, at ChristianBook.com and NavPress.
As followers of Christ, we are instructed to go and make disciples of all nations. A Woman's Guide to Discipleship offers women inspiration, instruction, encouragement, and practical tools to use as they disciple other women in a common journey they are taking with Christ.
Available on Amazon, at ChristianBook.com and NavPress.